so i've been busy. i've moved and i love every single darn second of it. I got myself some epic chairs, and i'm adjusting to living alone. adjusting lol montauk and i are doing just wonderful! now i've been trying to go with a minimal life style and make my furniture not look so college student. everyone loves pinterest. I LOVE PINTEREST and that is where i found this lovely image: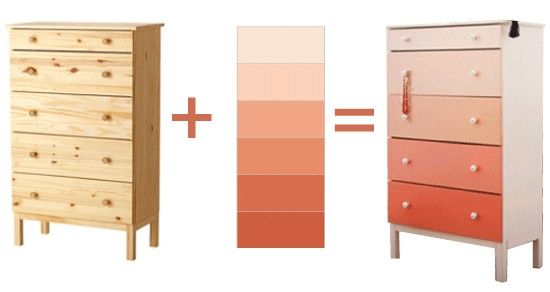 image credit and idea: Poppytalk
today i went to lowes with my mother and decided to pick up some paint in purple for my dresser. i've been working on it on and off, it takes a lot to coat black paint. stay tuned to see the results!